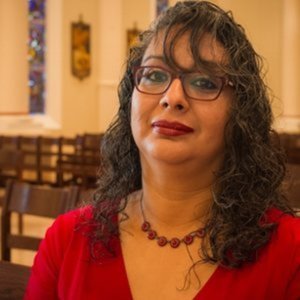 Bea de la Rosa
Special guest
Bea de la Rosa has been a guest on 1 episode.
June 27th, 2018 | 31 mins 42 secs

social ministries

The Catholic Church is the world's biggest charitable organization. She runs thousands of schools, hospitals, shelters, and health clinics around the world, and the rubber hits the road right here at St. Louis. In this episode, Tom and Elizabeth sit down with the Director of St. Louis Social Ministries, Bea de la Rosa. Bea tells her story, explains all the work that social ministries does for our community, and shares some of the tender moments she's had with her clients. Thanks for all you do Bea!